5th November 2015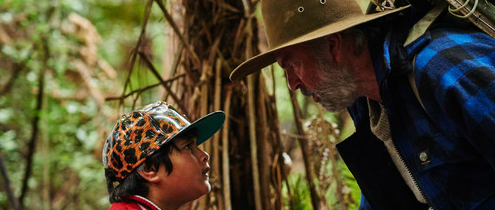 Taken from NZ Herald, TimeOut.
Images from the next wave of New Zealand films – both adaptations of prominent writers by leading directors – have been revealed.
The first official image from Hunt for the Wilderpeople, Taika Waititi's take on the Barry Crump tale Wild Pork and Watercress is out today.
It shows Sam Neill as Uncle Hec on the lam in the bush with foster nephew Ricky played by Julian Dennison, who made his feature debut in Shopping.
"I don't think Sam or Julian had ever spent much time in the bush before so when you see them in this film you'll know they're really acting," says Waititi whose next film project will be a the third Thor movie for Marvel.
"People will fall in love with these underdog characters as they take us on an exciting adventure through the New Zealand wilderness. The bond they form along the way endears us to them even more" says Waititi.
The movie also stars Rima Te Wiata, Oscar Kightley, Stan Walker and Rhys Darby.
Read the full article here.